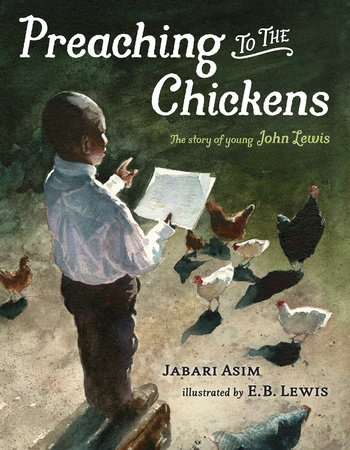 While I was updating nominated titles in the CYBILS database, I came across this title and instantly knew who it was about. I had JUST listened to the Reverend John Lewis, Congressman from Georgia, speak about the March graphic novel trilogy at the SLJ Leadership Summit in Washington, D.C. and he spoke about his chickens. And preaching to them. So, when I read the title, I realized this must be about John Lewis. And it was. A friend of mine is a US Congressman and had posted a selfie (you can't make this stuff up) of himself with John Lewis in July when Democratic representatives stayed at the Capitol to call for a vote on legislation and, as a result, had their own sit in.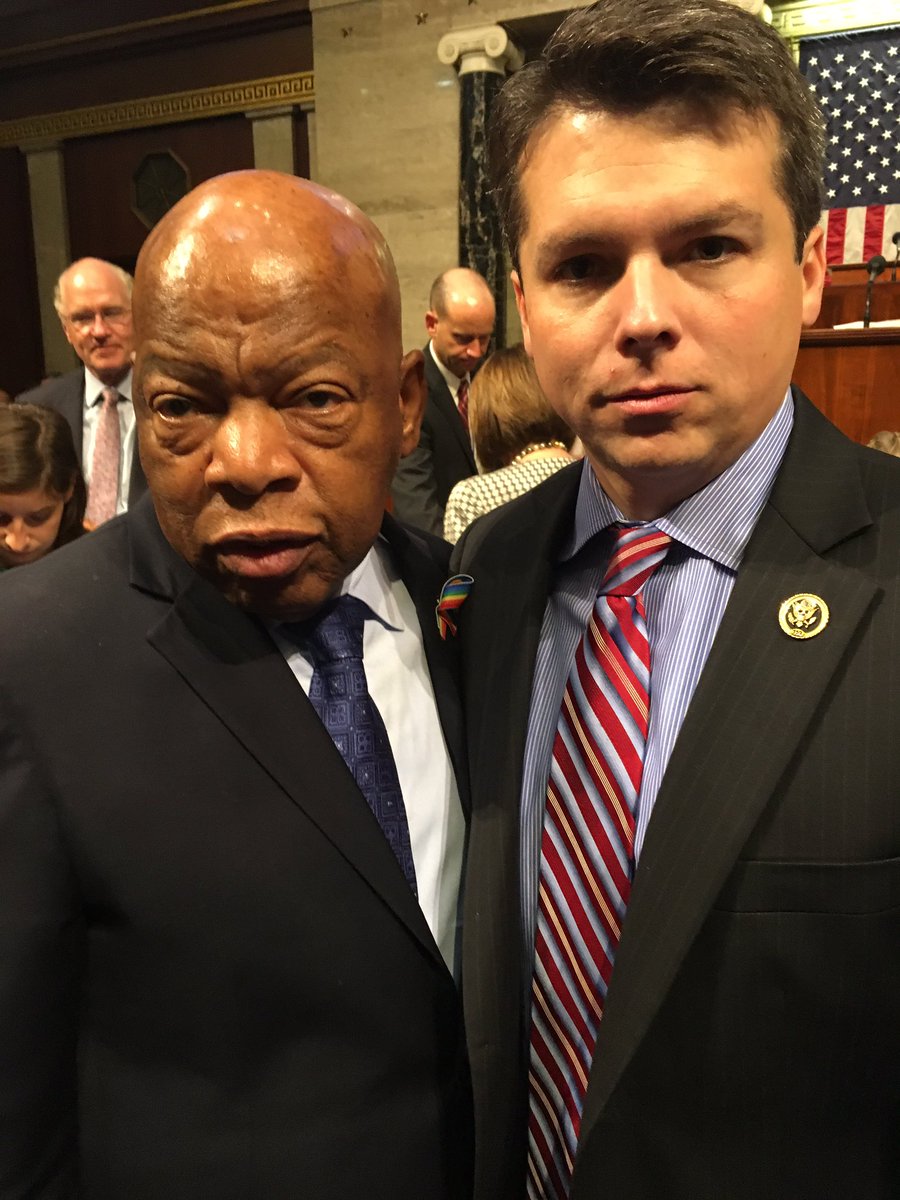 That was the first time I heard of John Lewis and began to do some research, then I heard him speak, and then this book comes across my lap. I'd venture to say this is the year of John Lewis, though I'm sure others would argue it's not his first, just for me.
*Further update - March: Book 3 won loads of awards. Totally a good year for John Lewis!
All that to say that author, Jabari Asim, and illustrator, E.B. Lewis, bring the story of John Lewis' childhood, and his chickens, and the lessons this experience instilled in him to life in beautiful fashion. Through caring for his chickens, he learned to speak up for those who couldn't speak for themselves. He continues to do so to this day.
Title: Preaching to the Chickens
Published 2016 by Nancy Paulsen Books
This copy was borrowed from the public library for purpose of review.